February 14th is just around the corner, and it is a "beary" important day!  Teddy bears are a classic and timeless Valentine's Day gift idea that bring equal amounts of romance and fun to the one you love most. At 800Bear.com, we take the classic teddy bear a step further by adding a personalized touch to each bear.
We offer a variety of bears and plush animals that are bound to make your sweetheart smile wide this Valentine's Day! Here are our top five favorites:
1. Meet Oscar. This lovable guy comes complete with a large red heart right by his chest. He makes the perfect Valentine's Day teddy bear for the one you love most. He even comes with that priceless red ribbon tied around his neck. Who could resist that face?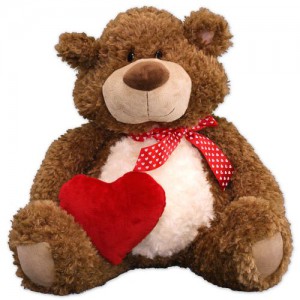 2. Our property of teddy bear is a unique and subtle expression of feelings. Our Sherman bear will wear this adorable t-shirt that can be personalized with your name. You significant other will definitely cherish it for many years to come.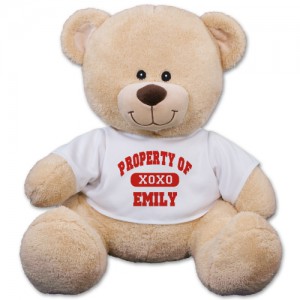 3. While not a traditional teddy bear, our plush panda is pretty hard to pass up. Each one comes customized with this "Wild About" t-shirt, which can be personalized with the name of the one you love. It's a great way to show the extent of your feelings to your significant other.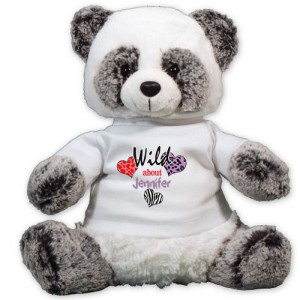 4. Meet Latte. She thinks you are "beary" cute! Our cuddly latte bear comes complete with this apseical t-shirt that will definitely bring a smile to your loved one's face. Corny? Perhaps. Effective? Definitely. This gift will be a huge hit.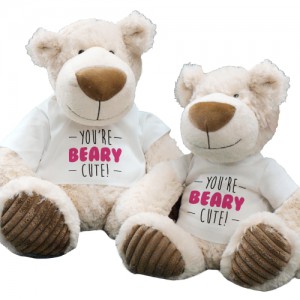 5. Adorable, fun, and full of romance, our Mocha bear will definitely make your sweetheart's heart melt. This modern heart design is pretty cute too, and you can personalize it specifically for the one you love most.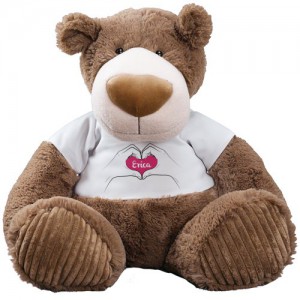 If none of these plush bears or stuffed animals do anything for you, we have plenty of other romantic bears to choose from. Let us help you make this Valentine's Day "beary" special! We bet they won't be able to resist one of our cuddly, furry friends.
Have a beary awesome day.